Drug Resistance
Preventing drugs from being transported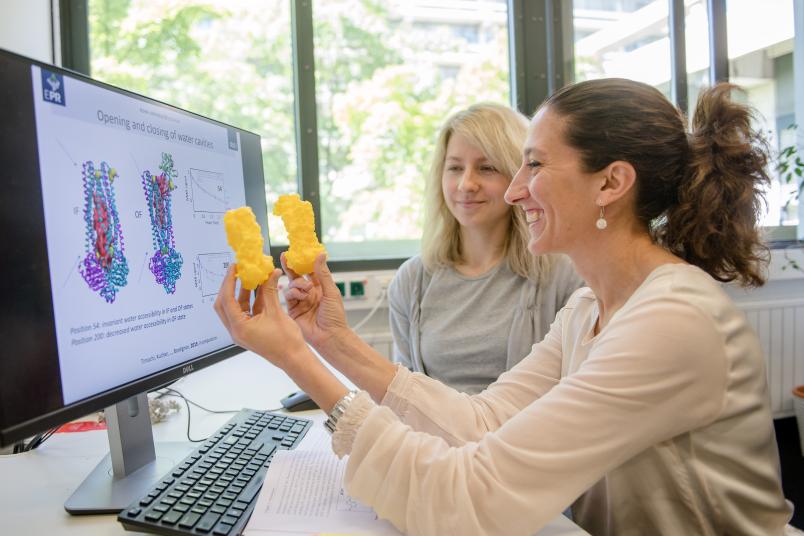 Certain membrane proteins specialise in transporting molecules out of cells – a problem for the efficacy of cancer medication and antibiotics

An international research team has investigated the transport mechanism of a bacterial membrane protein using an artificially produced antibody fragment. The transport proteins, called ABC exporters, are present, for instance, in the cell membranes of bacteria and in large quantities in cancer cells. They are responsible for transporting small modules out of the cells. Some transporters can pump antibiotics or chemotherapy agents out of the cells, thus rendering therapies ineffective.
Read more (Detailed press release)
---

Here you can find infos about our

Bachelor
Course language German
Bachelor of Science in Chemistry
Bachelor of Science in Biochemistry
Bachelor of Arts in Chemistry + x

Master
Course language English
Master of Science in Chemistry
Master of Science in Biochemistry
Master of Science in Molecular Sciences and Simulation

Course language German
Master of Education in Chemistry + x