Applying precious metal catalysts economically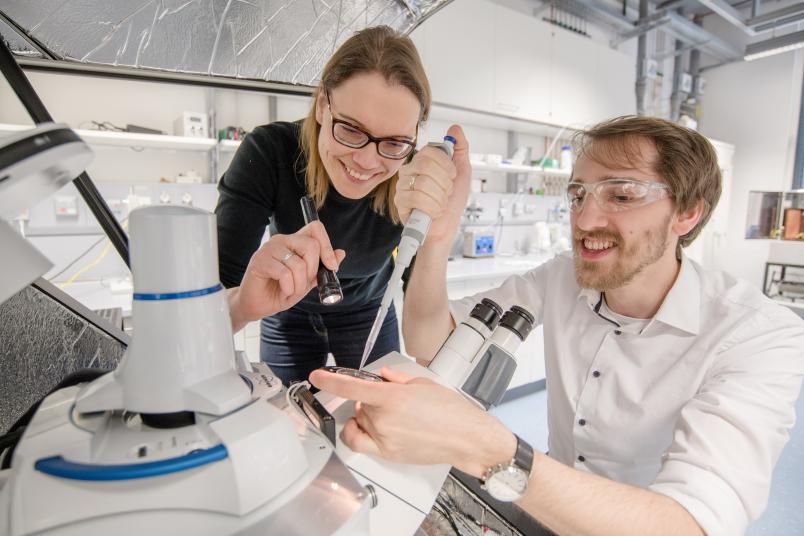 Precious metal nanoparticles of platinum and gold are excellent catalysts. But they are expensive and rare. This new method makes it possible to save material.

Researchers at RUB and the Fritz Haber Institute Berlin have developed a new method of using rare and expensive catalysts as sparingly as possible. They enclosed a precious metal salt in outer shells, tiny micelles, and had them strike against a carbon electrode, thus coating the surface with nanoparticles of the precious metal contained in the micelles. At the same time, the team was able to precisely analyse how much of the metal was deposited. The researchers then showed that the electrode coated in this manner could efficiently catalyse the oxygen reduction, which is the limiting chemical process in fuel cells.
---

Here you can find infos about our

Bachelor
Course language German
Bachelor of Science in Chemistry
Bachelor of Science in Biochemistry
Bachelor of Arts in Chemistry + x

Master
Course language English
Master of Science in Chemistry
Master of Science in Biochemistry
Master of Science in Molecular Sciences and Simulation

Course language German
Master of Education in Chemistry + x